Online Safety
Click here if you believe your child is at risk online!
Click Here If You Are Worried About Child Sexual Abuse
Online Safety and Covid-19
Click here for information about how parents and carers can keep children safe online and where to go to find support and advice.
Click here for guidance on staying safe online, which includes information on security and privacy settings.
What is Online Safety?
Online Safety means knowing about potential threats when you are online; knowing what you can and cannot (legally) do when you are online; and knowing how to protect yourself from some of the risks that are involved in using the internet. Online Safety covers 'All fixed and mobile technologies that children and young people may encounter, now and in the future, which allow them access to content and communications that could raise issues or pose risks to their wellbeing and safety'.
Click Here to report harmful content online
Use the links to the right of the page to visit the websites listed.
Classification Of Online Risk - The 4 Cs
The CO:RE 4 Cs classification recognises that online risks arise when a child:
engages with and/or is exposed to potentially harmful CONTENT;
experiences and/or is targeted by potentially harmful CONTACT;
witnesses, participates in and/or is a victim of potentially harmful CONDUCT;
is party to and/or exploited by a potentially harmful CONTRACT.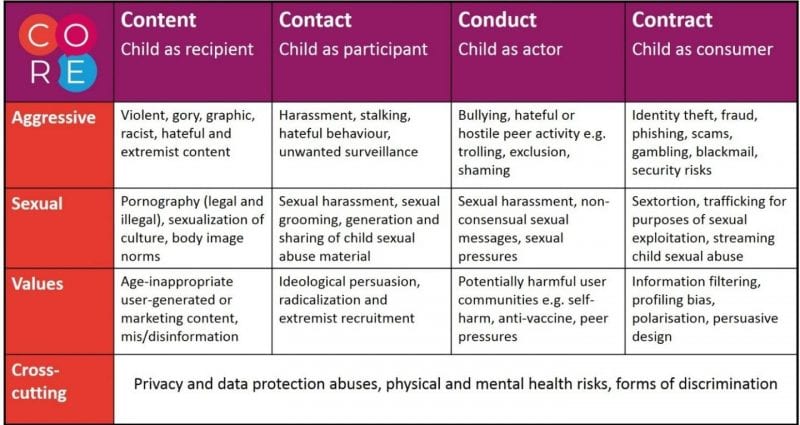 Online Safety Contacts
If you would like to contact a member of St Peter's Staff about Online Safety or if you are concerned about your childs welfare then please contact the following people.
You can also contact your relevant Head Of Year