Curriculum Map
Key Stage 3 Curriculum Map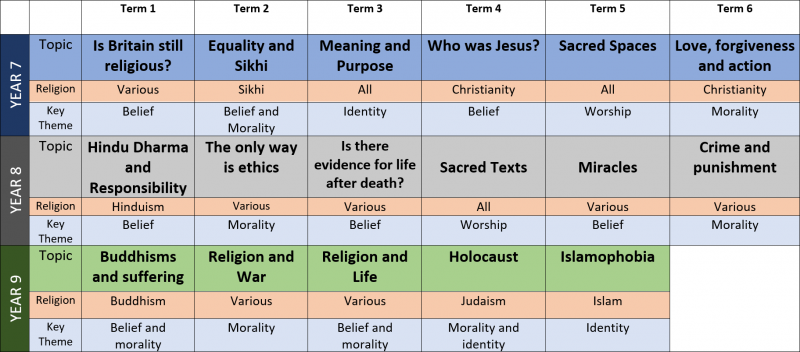 Key Themes:
Belief:
This includes understanding of why people have faith, where their knowledge and experience may come from and the idea of spirituality and commitment.
Worship:
Understanding the practices of worship and the idea of sacredness.
Identity:
Identifying how faith and belief may impact a person's identity and understanding what makes an identity for an individual or community.
Morality:
Recognising what makes things right and wrong and considering how these ideas may be different for different people by applying examples.
Key Stage 4 Curriculum Map
Students will receive Religious Education through delivery in Option 2 and 3 by the Personal Development team in 4 cycles of 3 lessons. The Humanities teams will deliver 2 cycles of RE, one within Term 1.