Outdoor Education
What is LOtC?
Learning outside the classroom is about raising young people's achievement through direct experience. It is important for a variety of reasons such as: improving academic achievement, developing skills and independence in a range of environments, making learning more engaging and relevant to young people, and improving young people's attitudes to learning.
Faculty LOtC Schedule

Autumn 1

Autumn 2

Spring 1

Spring 2

Summer 1

Summer 2

Year 7

(Faculty)

Maths

English

Languages and PE

Science

Creative Enterprise

Activities already completed

Maths trail around school site (Sept)

Creative writing on the Spring Common (Nov)

Orienteering activity (Feb)

Science Day (Nov 10th)

Speed practical (March)

History of Huntingdon walk-about (Oct 6th)
Desert Rat Challenge
Desert Rat: a soldier of the 7th British armoured division in the North African desert campaign of 1941– 1942. On Dec 8th, a group of nineteen Year 11 students attended the Desert Rat Challenge in Cambridge. This was a one-day young people's leadership programme that aimed to build, develop and promote self-esteem, confidence and teamwork and provided mental and physical activities to develop social and communication skills, with support from the Cambridge University Officer Training Corps (CUOTC). The students started the day with various activities ranging from command tasks to target shooting. They ended the day with an agility course and STEM activity that tested their critical thinking, problem solving, creative, and collaborative skills.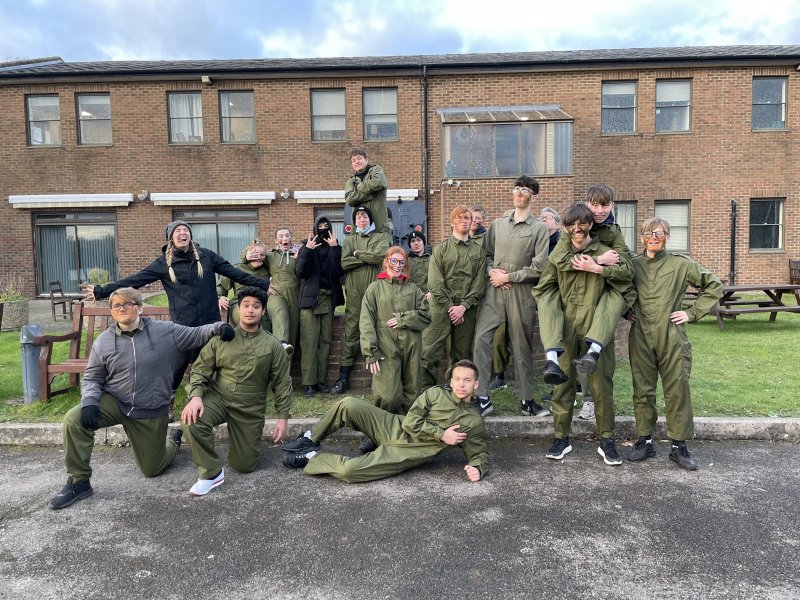 Comments from staff
"It was an excellent activity which all students engaged with and enjoyed. It was a great opportunity to implement some collaborative working and turn taking. The students enjoyed the variety of the activities which allowed for them all to be involved. It was a fantastic opportunity for them to learn in a different way. This is something we can now run with every year." – Ms Sawyer
"Thanks for organizing this activity. Students enjoyed it and I would do something like this again." – Mrs Cockman
"The students really enjoyed it!! They are currently doing the write ups as a competition!" – Ms Nahajski