Duke of Edinburgh Award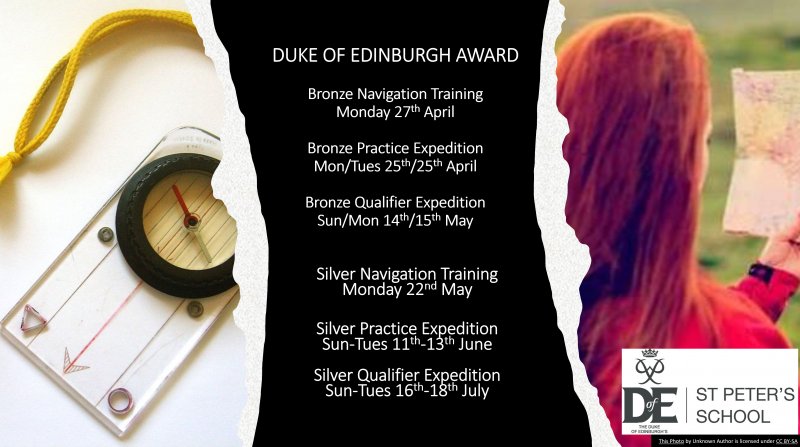 At St Peters we are proud to offer Bronze, Silver and Gold Duke of Edinburgh Award. We currently offer Bronze to Year 9 students, Silver to Year 10 students and Gold to Year 12 Students. We are a Direct Licensed Centre which is a type of organisation which holds a license to deliver DofE programmes to young people on its own premises.
The DofE is all about going the extra mile – gaining new skills, pushing yourself physically, helping others and exploring new territories. At the same time, you'll gather friendships experiences and memories that will last a life time.
| | | |
| --- | --- | --- |
| Bronze Virtual Assembly | Silver Virtual Assembly | Gold Virtual Assembly |
| | | |
What is it all about?
The Duke of Edinburgh Award is a personalised Award where young people design their own programme with support from our staff, which can be tailored to suit their personal circumstances, choices and local provision. The Award is balanced, progressive and enjoyable whilst being achievement focused demanding high levels of commitment. A DofE programme is a personal challenge and not a competition between others. It is also achievable by any young person who chooses to take up the challenge. Whilst we offer the programme at St Peters it is voluntary and young people choose to do a programme and commit some of their free time to undertake activities. There are four key elements a physical section, volunteering section, skill section and an expedition section. At Gold there is also a residential section in addition to the expedition. At St Peters for Bronze we take the students to Grafham area for a practise overnight expedition and Tilbrook area for assessment overnight expedition. For Silver we take students to White Peak District area for practise two night expedition and a different area within the White Peak District area for assessment two night expedition. For Gold we take students to the Dark Peak District for practise expedition and Yorkshire Dales for assessment expedition (both four nights). Whilst on expedition students are unaccompanied for parts of expedition to meet requirements.
The Bronze and Silver Award consists of four sections: Expedition, Volunteering, Skills and Physical. Detailed information and a comprehensive list of possible activities for each section can be found on the Duke of Edinburgh's Award website (www.dofe.org). The Gold Award also consists of the four sections above plus a residential section.

V
olunteering
The Volunteering Section of the Award is all about making a difference to other peoples' lives. Participants in the past have volunteered their services in:
Childcare The Environment Youth Work CCF Working in a charity shop
Care for the elderly The Scout Association Animal Welfare Paired reading
Fundraising Raising Awareness in the Community Helping in afterschool clubs
Helping those with Special Needs Sports Leadership Mentoring in school School library supervision
Skills
The Skills Section of the Award is all about learning something new or improving on an existing hobby, again previous participants have chosen to take up for example :
Cooking Languages First Aid Photography
Snooker Musical Instruments Gardening Horse riding
Animal Care Craft work Sports officiating Judo
Money Management Fishing Journalism Youth theatre
Physical
The Physical Section is all about getting active in sports, dance or general fitness. There is no requirement for really talented physical activity, a commitment for a minimum period of time is all that is necessary. Possible activities include:
Dance Racquet Sports Keep Fit Walking
Trampolining Ball games Swimming Aquafit
Extreme Sports Martial Arts Fitness CCF
Running Gymnastics Cycling Gliding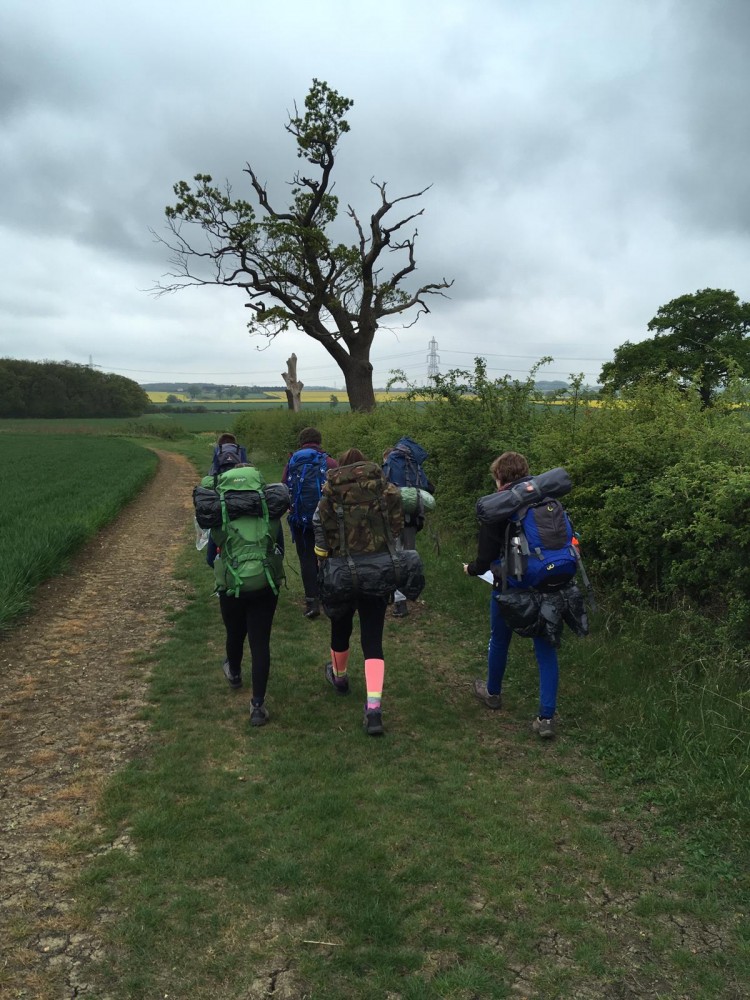 How do I get involved?
We will launch the Award to the relevant year group to young people in Assemblies and following this there will be an opportunity for parents to come along for more information.
When can I get involved?
We enrol for Bronze in year 9, Silver in year 10 and Gold in year 12. It is possible to go direct to silver in year 10 if you did not complete bronze in year 9.
Why should I get involved?
There are so many rewards for young people who do DofE programmes and achieve an Award. Its balanced programme of activities develops the whole person – mind, body and soul, in an environment of social interaction and team working. Furthermore, as doing their DofE involves developing a personal programme of challenging activities, participants will enjoy unique experiences and rewards. In addition, the skills and personal attributes developed through participation are recognised by employers, colleges and universities. Having spoken with Award holders there is general agreement that participants develop:
Self – belief

Self – confidence

A sense of identity

Independence of thought and action

Respecting and understanding of people from different backgrounds, cultures and walks of life

A sense of responsibility

An awareness of their potential

New talents and abilities

An understanding of strengths and weaknesses

The ability to plan and use time effectively

The ability to learn from and give to others in the community

New relationships

Skills including problem solving, presentation and communication

The ability to lead and work as a team.
The DofE Manager at St Peters is Mr Mitchell.
You can find out more at www.dofe.org
For more details of the DofE award at St Peter's please email DaMitchell@stpetershuntingdon.org